How do you want to celebrate, honor, and grieve the life of your baby?
We acknowledge that although the families we serve have all been impacted by pregnancy or infant loss, their stories and situations are unique. When assisting you in planning how you want to celebrate, honor, and grieve the life of your baby, we explore factors like cultural and religious preferences, values, financial constraints, and personal preferences.
Whether you have experienced a loss in the first trimester or have lost a baby after birth, we believe that acknowledging and honoring the life of your baby is vital to the healing process and we are here to accompany you during every step of the way. Perhaps you gave birth at home through miscarriage and are looking for a way to remember your baby with just you and your partner. On the other hand, maybe your baby passed away a few hours after birth and you want a full service that loved ones can attend. Or, maybe you just simply have no idea what you want or where to start.
Wherever you find yourself today in the process, we are here to help.
Connecting with community resources
We are connected to many applicable organizations in our community. Whether you need assistance with hospice agencies for your baby, funeral planning, burial or cremation options, financial support, or finding clothing that offers your baby love and dignity, we can help!
One such resource is Pastor Tobi White from Our Saviour's Lutheran Church. Pastor Tobi is willing to facilitate services and is available as a resource to bereaved families whether you desire a traditional Christian service for your baby, or whether you do not subscribe to any particular religion and prefer a more secular service or source of spiritual support.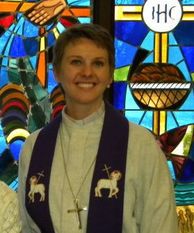 Financial Assistance
Although funeral, memorial, cremation, and burial costs for babies are generally significantly less expensive than those for adults, it can still place a financial burden on families who have experienced pregnancy or infant loss. Dependent on fund availability, No Footprint Too Small is able to assist in lessening this burden. If we are unable to assist or unable to assist fully, we can seek additional support from other sources. 
If you are in need of financial assistance related to funeral, memorial, cremation, or burial costs, contact us here.