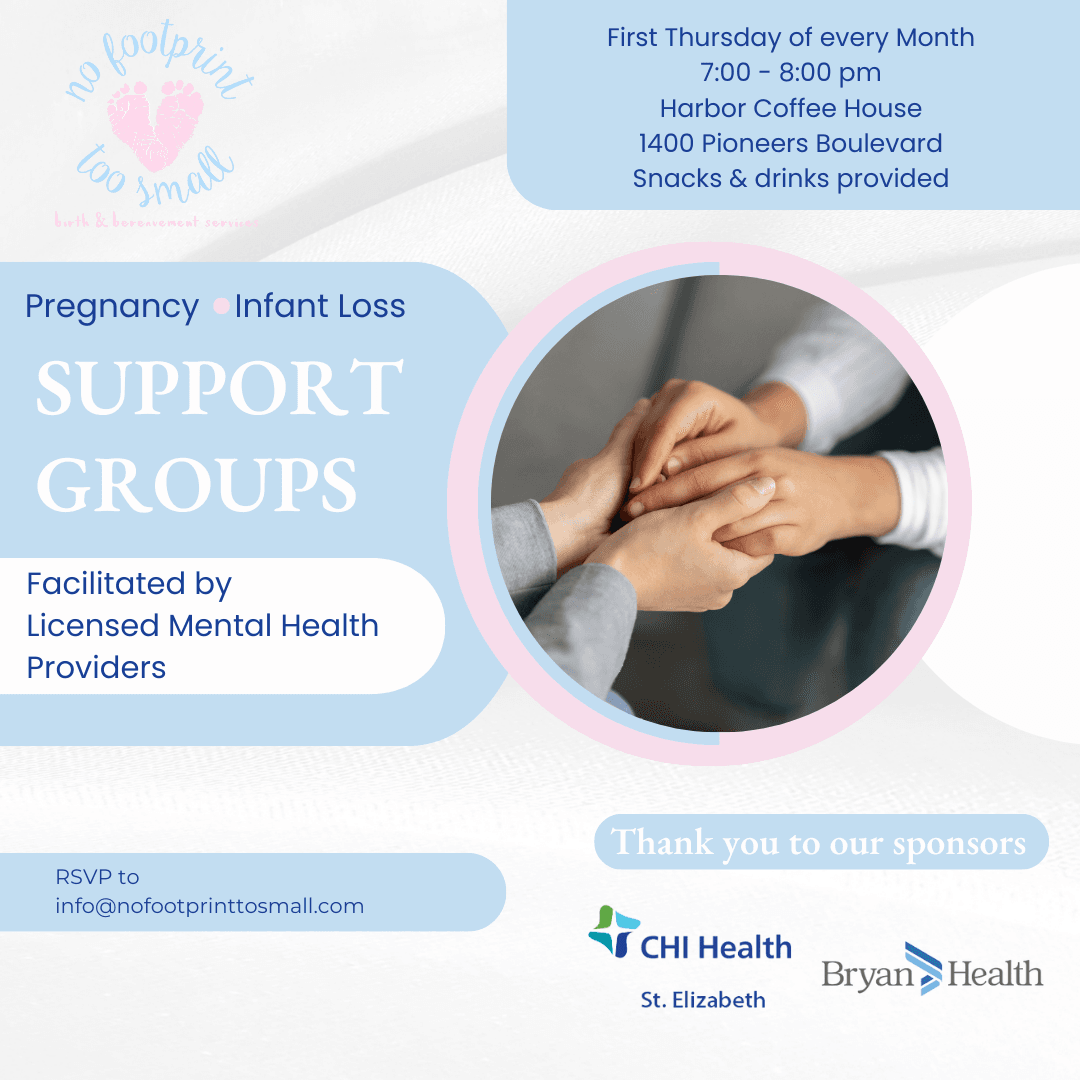 For parents who have experienced the loss of a pregnancy of infant, our monthly support group will provide a safe and understanding space.  This group aims to provide a comforting environment where you can share your feelings, stories, and find solace in the understanding of others who have walked a similar path, all facilitated by a licensed mental health provider.  
when:  1st Thursday of each month, 7-8pm, starting in October (dates for 2023 are 10/5, 11/2, 12/7)
who:  Parents who have experienced pregnancy or infant loss
where:  Harbor Coffeehouse, 1400 Pioneers Boulevard, Lincoln, NE
Please RSVP for our next support group by completing the form below!  
Please RSVP at least 1 week in advance of each meeting.  This support group is for loss parents only.  If registering as a couple, please include both names on the form.